Jeremy Monfries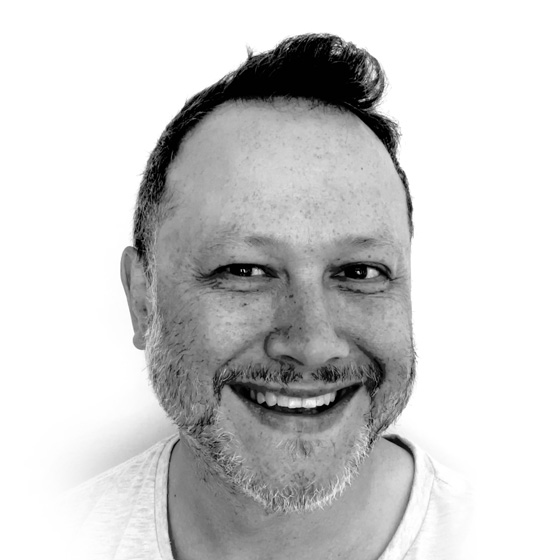 Jeremy Monfries
Lead Product/UX/UI
I'm a designer with 20 years experience working internationally in a variety of multinational businesses. I'm passionate about creating human-centred, highly-usable digital experiences.
Skilled and experienced in:

Product Design | UX Strategy | User Experience Design | User-centred Design | Design Management | Design Strategy | User Interface Design | eCommerce | Interaction Design | Mobile Applications | Design Systems | Product Strategy | Visual Design | Interaction Design | Wireframes | Prototyping | Customer Insights | Information Architecture | Requirements Gathering | Storytelling | User Research | User Testing | Product Management | Human Centred Design | Design Thinking | Data Analysis | Agile Methodologies | Team Leadership
Norton Core
A new microsite for a new hardware product
Norton launched a new secure router product called Norton Core. The product was targeted at consumers who were interested in buying a router with security features built into a router. To promote the device, Norton needed a microsite. The business needed to promote the products unique features, effectively communicate why customers might be interested, highlight its compelling industrial design and also complete purchase easily. The site also needed to promote other Norton products and how they might work in conjunction with Norton Core.
Working with the Creative Director primarily on ideation, UX and visual design, we created a number of iterations and approaches until we had a cogent experience that resonated with our customers.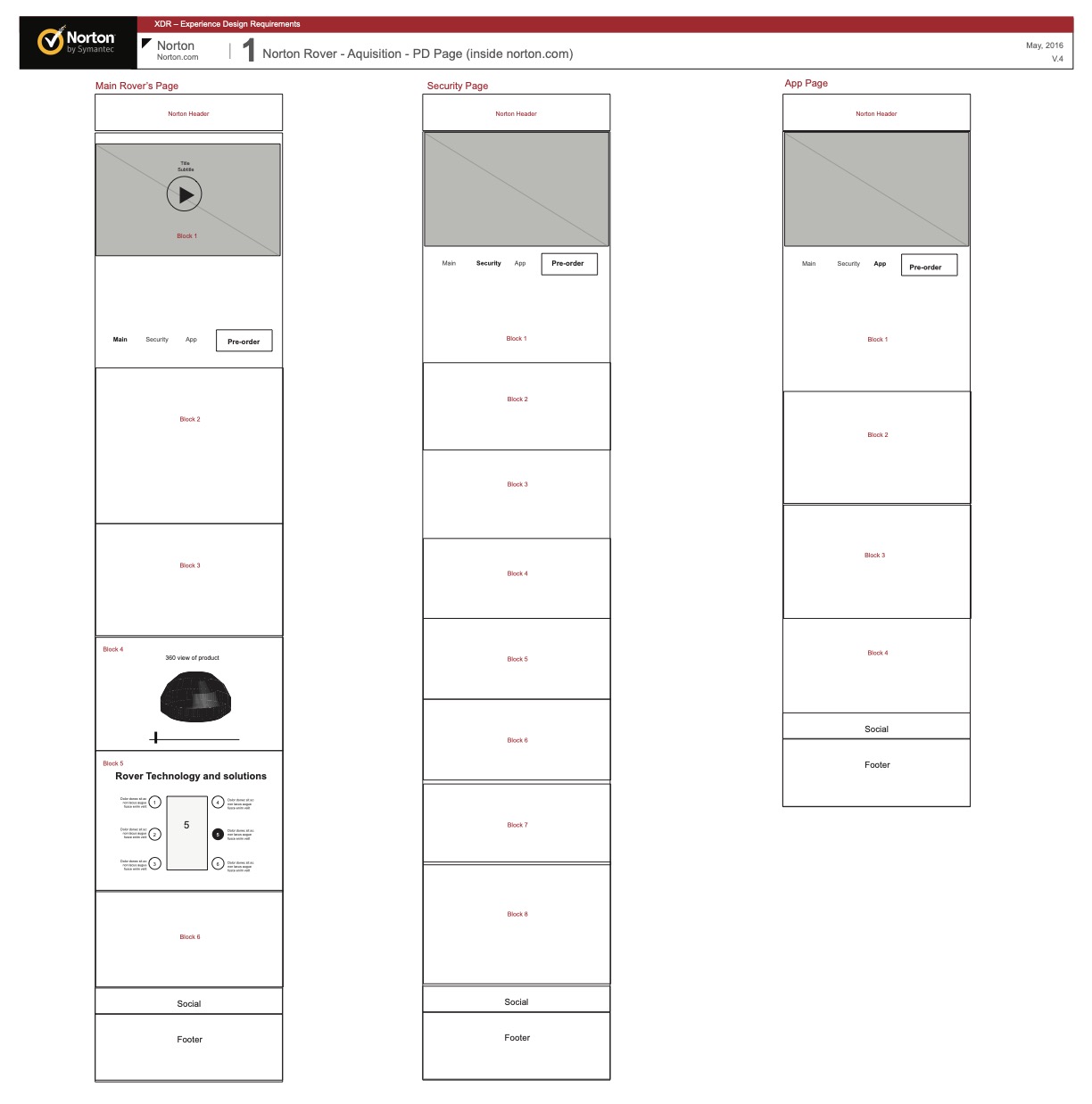 Wireframes
It was useful to do wireframes to get initial feedback and buy-in from a number of senior stakeholders in the business. Norton Core was a significant project with high visibility across the business. We created a number of low and high fidelity wireframes to ensure our approach was right with stakeholders and also with customers. We used the low fidelity wireframes to get initial stakeholder feedback and the higher fidelity wireframes for our user testing. It allowed us to capture initial issues quickly as we could test rapidly and regularly. After three rounds of wireframes we had a solid set we could use for visual design.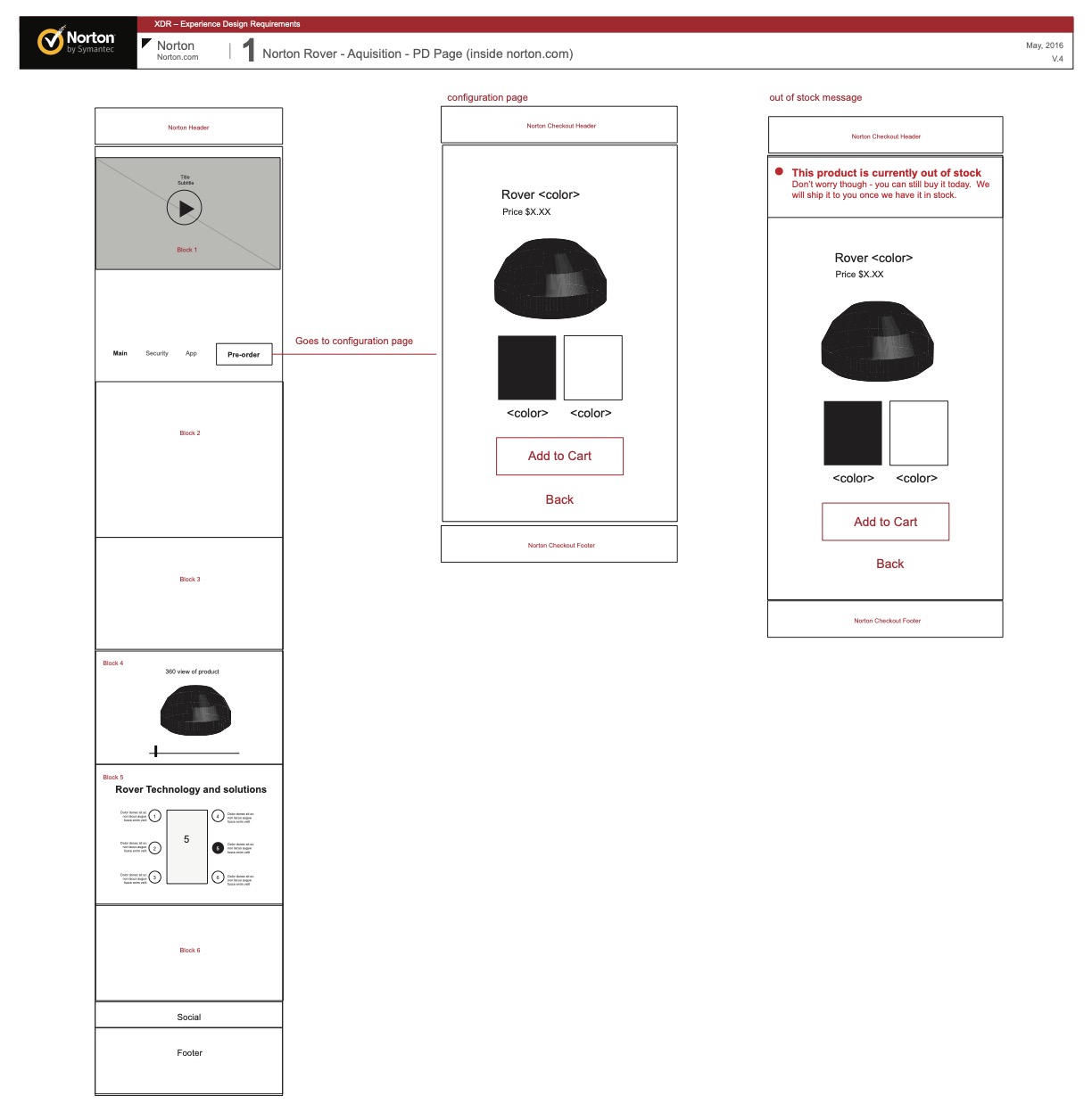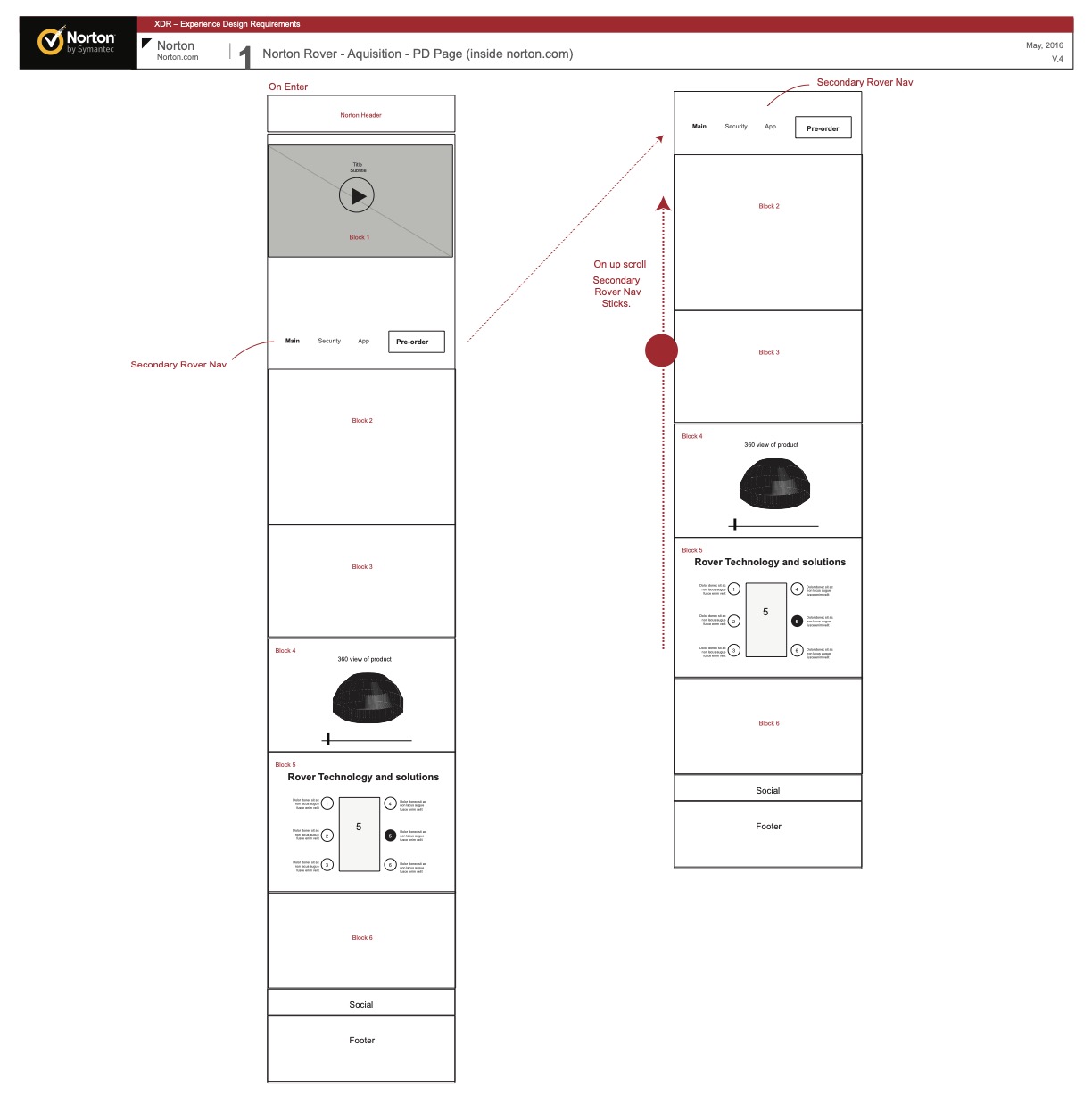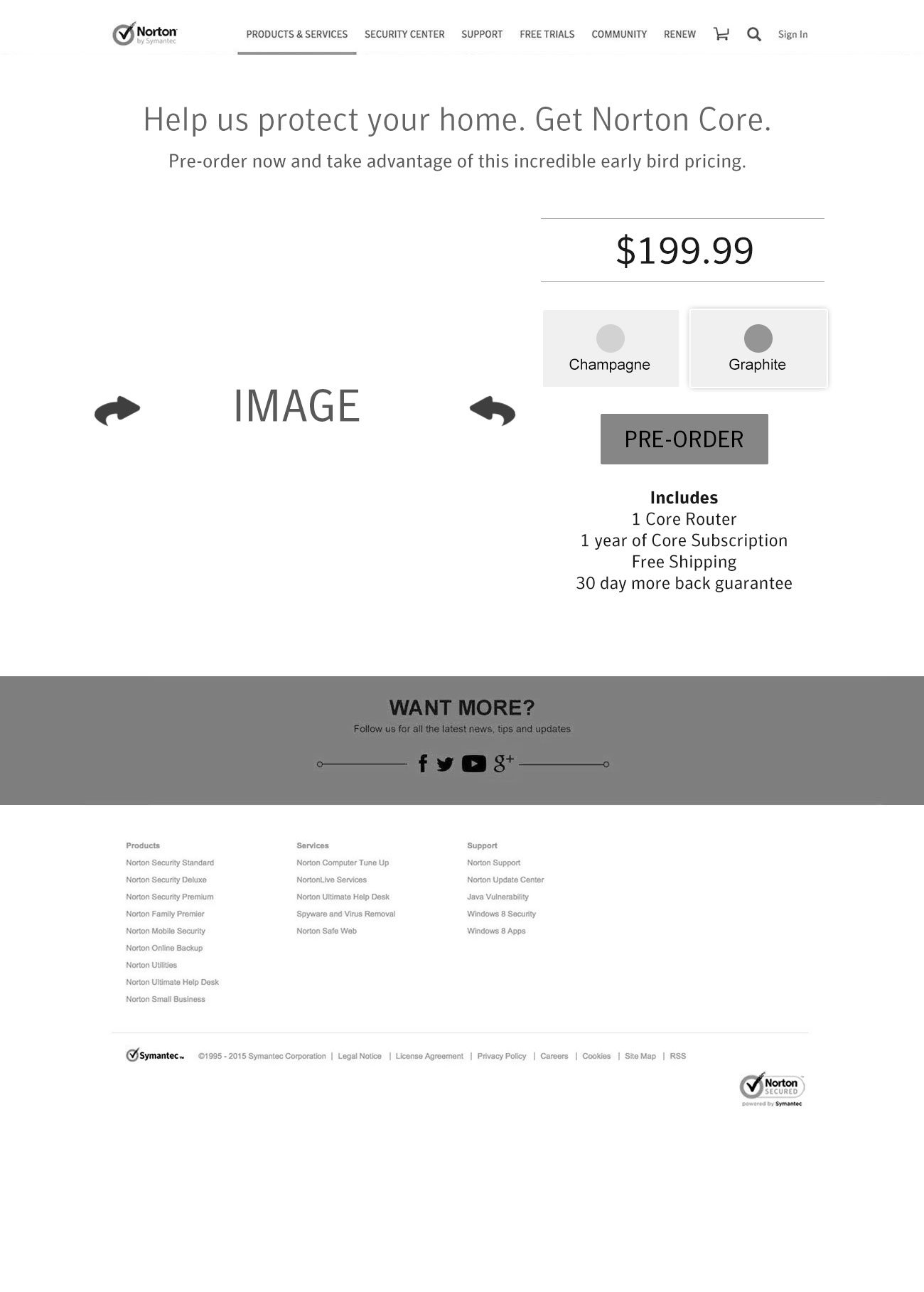 UI Design
This was the first hardware product that Norton had created so it was important that the microsite was on brand yet also new and unique. We wanted the site to compliment and emphasise the hardware design which was angular form with muted colour options. The design needed to be bold, modern and fit within the broader brand context and site design while still feeling distinct. I wanted to use a muted colour palette, using the images to allow the product to take centre stage while also communicating key information about the features.
The site need to work on multiple devices, so we used a responsive/adaptive hybrid layout. Specific breakpoints for mobile, tablet and desktop which still remaining adaptive within each width.
The design successfully addressed the business and user goals such as promoting and clearly communicating the product features and it's unique offerings.



Some final thoughts
It was good to work on such a high profile hardware product launch. The project was a unique opportunity as hardware products are not something Norton usually undertook so it was good to be involved. The project also presented some new challenges, such as product photography in real life environments. Also, we also needed to add shipping requirements to our checkout which had been removed in previous years. It was also beneficial to be able to work cross-functionally with marketing and web development without silos which had hinder projects in years past.